I've been tattooing for about 25 years.  I'm experienced, reliable, and multi faceted.  I stay quite busy with all sizes & types of custom work and extended projects. My preferred style is bright & colorful but I do love delicate black & grey, too! I will always do my best to ensure that every tattoo is a unique experience in order to tempt you into coming back for more!


I have a BFA in Sculpture & Design from S.U.N.Y. Purchase but I never dreamed I'd end up using my Fine Arts degree in the tattoo industry.  I apprenticed shortly after graduating in 1991. While I'm originally from New York, my apprenticeship was done in Florida and the first half of my career was spent working in northern New Jersey.

Powerhouse Tattoo in Montclair was very small and very popular~ we cranked out panthers, roses, and names all day and into the night. Working for Diane Farris at Powerhouse taught me an invaluable lesson: how to be strong and self-reliant in an extremely fast paced and cramped environment.


Diane had apprenticed under the famous tattooer, Spider Webb, and through her, I was able to mingle with many of the established figures of the East & West Coast historical tattoo scenes like:  Mike Perfetto,  Stanley and Walter Moskowitz , Coney Island Freddie, Tony Polito, Philadelphia Eddie, Mike Wilson, Dave Gibson, Tony Edwards, Freddy Negrette,  Mark Mahoney, and the list goes on. Old school ethics ran strong in that crowd and I still live by them today.  Thanks Diane!

Fun fact: Powerhouse Tattoo is now owned by Krooked Ken of Maryland and Eddie Peralta of Puerto Rico.  They've turned it into a retro style traditional tattoo shop!

I moved to Maryland in 2001 to get married to a guy who happened to be in a band with world famous tattoo artist Dave Waugh.  Dave introduced me to Vinnie Myers and I went to work at Little Vinnie's Tattoos in Finksburg alongside Aaron Cain, Uncle Pauly, Eric Gregory, Brady Duncan, and "the other" Dave Wah. 

It was there that I developed the loyal clientele base that I cherish so much today.  After 11 years tattooing at Little Vinnies, almost every single one of you all followed me to Baltimore Street Tattoo in Westminster. That was a good four year run but, unfortunately, that shop has now closed and the next chapter in my tattoo career book has opened…

I am currently working by appointment (and will take walk ins when possible) here at my new shop: Westminster Tattoo Company, in Westminster Maryland.  You can always find me in the shop on Wednesdays from 11am-7pm and Saturdays 12pm-7pm.  I work other days, too, but it varies weekly.  My Wednesday and Saturday shifts are always open for consultations.  Check out my calendar here and if you want to drop by, please do so whenever it says Beth Booked OR Beth Available.

SO honored to be included on this list of Best Tattoo Artists in Baltimore!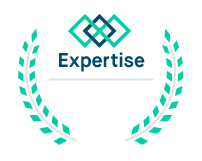 Best Tattoo Artists
in Baltimore
2018
Forever grateful to Kristen Brooks for making this happen and to all the fantastic people who let me "make pretty pictures all over them", thank you!